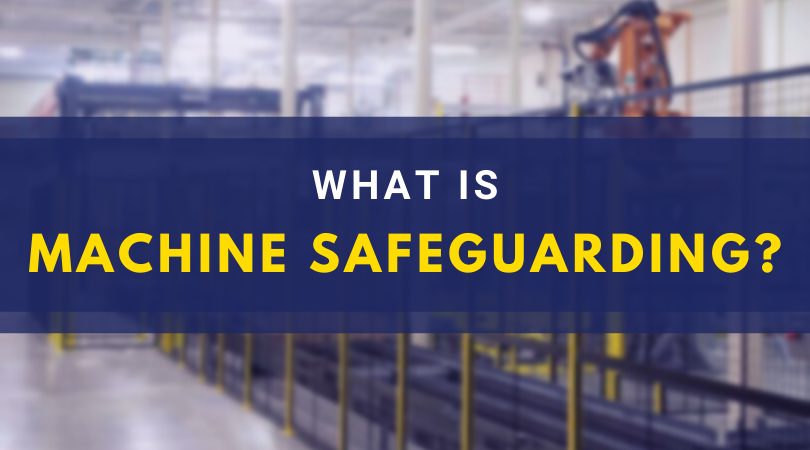 Machines are an integral component of many processes, but without the proper precautions in place, a machine's moving parts can pose a risk to operators and maintenance crews in a wide range of industries. The Occupational Health and Safety Administration (OSHA) states that 18,000 injuries and 800 deaths occur every year from moving machinery parts.
T.P. Supply Co. prioritizes the importance of the right protection in the workplace. We have machine safeguarding products and solutions to keep employees safe at work. Learn more about what machine safeguarding is and how reasonable safety precautions can keep your workplace a safer, productive environment for everyone.
What Is Machine Safeguarding?
Machine safeguarding is the process of preventing contact between moving mechanical parts and skin or clothing. It can also include controlling emitted particles such as woodchips or sparks. Machine safeguarding is a crucial component of safety across all industries. OSHA requires safeguarding to maintain a safe working environment as well.
Some typical applications include gates or panels covering the moving mechanisms or using guard enclosures to make sure the machine is not operating without the right conditions. There are plenty of size and mobility options depending on your needs.
Requirements for Machine Safeguarding
The first step to adhering to OSHA requirements is identifying potential hazards in your workspace. Once you identify the areas that need to be addressed, you can safeguard your machinery with ease.
The basic hazardous motions are:
Rotating.
Punching.
Shearing.
Bending.
Reciprocating.
Transversing actions.
Cutting.
These different actions all have a unique point at which they could make contact with the clothing or skin. For example, rotating cylinders may have burrs on the outside, which can snag and grip clothing.
Safeguards must accomplish the following standards to comply with OSHA regulations:
Prevent contact: The safeguard must prevent clothing and other body parts from coming into contact with the machine.
Stay secure: Machine guards should be of high-quality materials and secured to the machine. Workers should not easily be able to tamper with or remove the machine guard.
Stop falling objects: The safeguard should ensure that no objects can fall into and disturb the moving parts.
Allow safe maintenance: Workers should ideally be able to lubricate and inspect the machine without going beyond the safeguard.
Create no interference: Any safeguard that prevents workers from doing their job quickly and efficiently may be ignored. This can quickly lead to injury.
Introduce no new hazards: Safeguards should not impede or interrupt robotic machinery. They must not have any burrs, jagged edges or rough materials, as this defeats their purpose.
The proper usage of safeguards can save workers from injury without slowing down your operation.
Types of Machine Safeguarding
There are many ways to safeguard your machine. The most popular is exterior caging, which lets you see the device without accidentally coming into contact with the moving parts. Some available machine guarding equipment from T.P. Supply Co. includes:
Machine guarding panels: These metal panels go around the outside of your machine to prevent accidental contact. We have multiple sizes to fit your machines.
Machine guarding posts: Posts fit in with our panels and doors to connect each piece. You can place posts wherever you need them to work around any unique machine aspects.
Machine guarding door: When you create a protective system around your machines, you should make sure you can still access machine components. A machine guarding door is a simple addition that still allows you to access the machine for tasks like starting, shutoff and maintenance.
Hazard Training for Employees
Along with introducing proper tools for machine safeguarding, employers must also train their workers to use the safeguard equipment and protect themselves. OSHA requires that employers provide safety training for their employees so that they can prevent injuries. This includes updated training to coincide with new equipment and any changes in OSHA regulations.
OSHA has external resources for training and other information related to machine safeguarding. Training your employees will help you get the most out of your safeguarding equipment and make sure all employees understand the risks. With both the right knowledge and tools, you can prevent workplace injury from moving machinery.
Protect Your Machines With T.P. Supply Co.
T. P. Supply Co. is a leading provider of material handling and industrial equipment. We are a self-contained business, so you can trust us to deliver expert services along with our high-quality products. We deliver your products using our trucks, and we provide on-site installation with our own crew.
We offer new, used and reconditioned equipment for your business. Our economic choices work with different budgets and allow you to get the materials you need for your business.
Shop online today and browse our machine safeguarding equipment. If you want to learn more about our products and services, contact us online to speak with a representative.